Videoconferencing During COVID-19
Featured Image
Image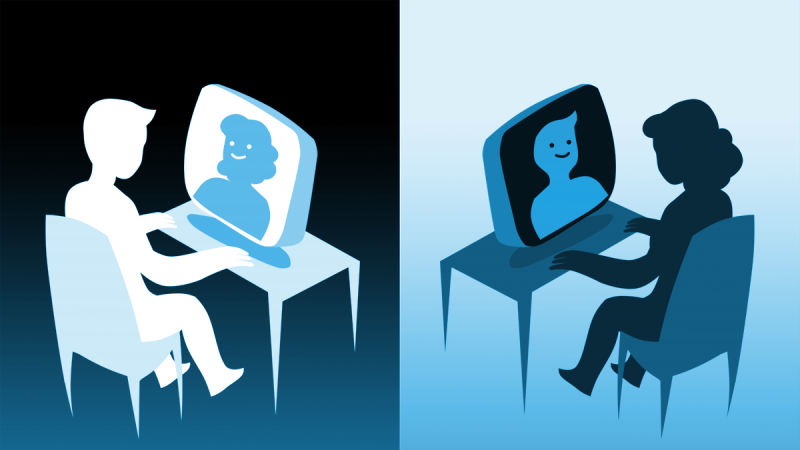 Videoconferencing has become an essential part of work for many sectors of the workforce because of the presence of COVID-19 in our communities. Even though state restrictions have loosened some this summer, many states and local health departments are still limiting the number of people that can return to work in-person at the office. Individuals who are higher risk may be continuing to work from home during this time. Videoconferencing continues to be a helpful tool for employers to use to connect with employees they might not see otherwise, as well as conduct business for the organization. This post will discuss various platforms to conduct videoconferencing, address the basic knowledge necessary to conduct videoconferencing in the workplace, discuss security measures that should be implemented to avoid liability for your organization, and consider when meetings might need to be shared more broadly for work purposes and what options are available to do that.
Videoconferencing Platforms
There are several different platforms available for videoconferencing. Perhaps one of the most commonly used and best known is Zoom. Other platforms include, but are not limited to Webex, GoToMeeting, Google Meet, BlueJeans, Join.me, Cisco Jabber, Signal, TeamViewer, and Adobe Connect. There are pros and cons to each platform. Depending on your organization's preferences and needs, one platform could be better suited than others. It would be beneficial for each organization to spend some time researching possible platforms based on specific organization needs. For purposes of this discussion, we will reference Zoom's platform and protocols.
The Basics
After creating an account and signing in, users can select the "Schedule a Meeting" at the top of the webpage. Size of meeting and length of meeting are dependent upon the organization's subscription. This is true of other platforms as well. The free subscription permits up to three people in a meeting for up to 40 mins. There are three paid subscription levels in Zoom (Pro, Business, and Enterprise). Each level has more to offer the user including additional participants, more meeting time available, reporting, scheduler permission, admin dashboard, company branding, custom emails, cloud recording transcripts, unlimited cloud storage, dedicated manager, and webinar capability. Other platforms offer similar benefits in their packages. Organizations should assess their individual needs to determine what package is best.
There are several meeting options to consider when scheduling a meeting. On the basic paid Zoom account, the user can select the date, time, whether the meeting is recurring, a password, video capabilities for the host and participants, whether participants can join before the host, if all participants are muted initially, whether there is a waiting room, whether the meeting is recorded, etc. The "Settings" tab on the left allows for even more specialized meeting preferences including chat settings, screen sharing, file sharing, and whiteboard controls among many others. Once the meeting is scheduled, there is an option to send the meeting details to a calendar and a link to the meeting is created for distribution to meeting attendees. Other platforms offer similar details for scheduling meetings.
Security Measures         
Videoconferencing made headlines earlier this year when there were security breaches in the videoconferencing applications that led to hackers hijacking meetings and sharing inappropriate material. These incidents resulted in heightened security measures for these online meetings. Today some of the enhanced security features available on Zoom include waiting rooms, passwords, better encryption for users, an improved bug bounty program, more hacker testing, additional security staff to continue to address security needs, and even weekly security update webinars for the community.
One of the most important risks to address is whether uninvited people can either lurk in a meeting (gathering information they should not have) or crash the meeting with inappropriate content. Another concern is the level of confidentiality of the meeting, whether encryption is needed, whether you need HIPAA compliance, etc. If you are recording the meeting, consider getting appropriate permissions and also how to store the recording securely. In many countries, there are very tight controls on how personal information is gathered and stored, so videoconferencing and storage must be in compliance.
Regardless of the videoconferencing platform your organization decides to go with, special attention should be spent on security measures to ensure your organization has done its due diligence in providing a secure platform for confidential client business to be conducted. Addressing the security now could go a long way in protecting your organization from legal liability later.
Meetings and Webinars
Some organizations may wish grant broader access to meetings for both active and passive audience members. For example, if an organization's board is meeting and the organization wishes to make the meeting publicly available for viewing, but not for participation, the setup for that meeting will be different. Currently, there are three ways on Zoom to share an interactive meeting with both a broader and passive audience. First, the organization has the option to share its meeting on their Facebook page or their YouTube channel. The upside to this option is that it doesn't cost the organization any additional money. The downside is that the organization must have a social media account established and it can only choose one social media platform. The second option is to pay for an extra Zoom feature called Webinar, or a similar feature on other providers. This feature will allow you to send those interacting in the meeting one link and those passively watching or listening to the meeting another link. The upside to this option is that you can directly provide this link to all interested parties and you don't have to develop social media presence to do this. The downside is that it costs additional money to the organization. The third and final option for sharing meetings with a broader audience is more complex. It involves using a different application to broadcast the meeting to many different social media accounts. One application that does this is called Switchboard. This option provides for the most widespread method for sharing a meeting to a broader audience, but it is more complex. Again, each organization should carefully consider its needs to determine which approach fits best.
Conclusion
Videoconferencing needs for organizations won't be going away any time soon. With flu season around the corner and the fact that restrictions could be heightened again this winter, now is a good time for organizations to consider the options available to them. Careful attention to organizational needs and platform options could help your organization avoid legal liability in the future.
_________________________________________
Featured Image by Rebecca Sidebotham.
Because of the generality of the information on this site, it may not apply to a given place, time, or set of facts. It is not intended to be legal advice, and should not be acted upon without specific legal advice based on particular situations