What You Need to Know about the New Pregnant Workers Fairness Act
Featured Image
Image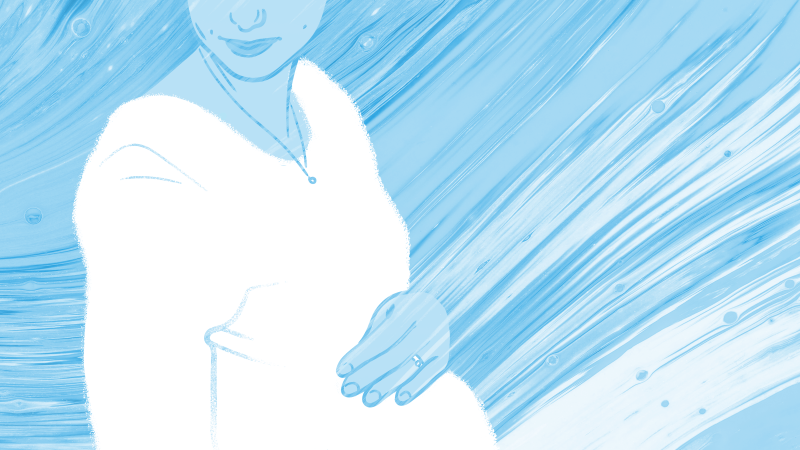 The Pregnant Workers Fairness Act (PWFA) went into effect on June 27, 2023. The legislation received strong bipartisan support as it seeks to eliminate pregnancy discrimination and support gender equity and women's health. The federal law requires covered employers to make "reasonable accommodations to the known limitations related to the pregnancy, childbirth, or related medical condition of a qualified employee" unless doing so would place an undue hardship on the employer.1
PWFA applies to both private and public sector employers with at least 15 employees, employment agencies, and labor organizations. The law has many similarities to the Americans with Disabilities Act (ADA) including how it is enforced, which is the same way as any federal employment discrimination laws. It's also important to be aware that many states have similar laws, which may apply to all employers.
Why Does the PWFA Matter?
Pregnancy can be difficult for women, especially when they are working. Many women will need at least a small accommodation at work during their pregnancies as their bodies and physical condition change. For example, pregnant women might require more bathroom breaks, flexibility to accommodate sickness, the ability to eat and drink throughout the day, etc.
The law is also in place to protect employers. Pregnant women might need accommodations if their work involves dangerous materials or physical activity; providing the appropriate accommodations lowers the risk of harm to the employee and therefore lowers the employer's risk of liability. The law will also help employers determine the more unusual situations when they cannot provide the accommodation.
The PWFA gives pregnant employees the ability to continue working throughout the process of pregnancy, childbirth, infertility, pregnancy loss, and lactation if they so choose. Making the alterations necessary for a pregnant woman in the workplace allows her to thrive, increasing overall happiness, job satisfaction, and productivity. This in turn also benefits the employer.
What are Reasonable Accommodations?
 The PWFA uses the definition of "reasonable accommodation" that is in the ADA, which states that it could include:
 (A) making existing facilities used by employees readily accessible to and usable by individuals with disabilities; and
(B) job restructuring, part-time or modified work schedules, reassignment to a vacant position, acquisition or modification of equipment or devices, appropriate adjustment or modifications of examinations, training materials or policies, the provision of qualified readers or interpreters, and other similar accommodations for individuals with disabilities.2
Some examples of a reasonable accommodation might include: a chair to sit on rather than standing, scheduling flexibility to allow for prenatal care, assistance lifting heavy items, and transfer to a safer position temporarily. Even taking paid or unpaid leave can be a reasonable accommodation if it is necessary for the employee to recover from pregnancy loss or birth.
Do Employers Always Have to Accommodate?
The only time a covered employer does not have to provide reasonable accommodations is if it would cause undue hardship; the ADA definition of "undue hardship" "means an action requiring significant difficulty or expense, when considered in light of the factors. . ." such as nature and cost of the accommodation, overall financial resources of the facility(ies) and the covered entity, and the type of operation the covered entity runs.3 For example, a reasonable accommodation would not include failure to appear at work, failure to actually do the job for which the person was hired, or the ability to take off time at will without communicating with the employer.
What Can Business Owners Expect Going Forward?
The process for requesting an accommodation can be casual and does not require the employee to specify a particular accommodation, although they may do so. When an employer receives a request for an accommodation, the employer should provide it if it is reasonable and easy to do. If there are unanswered questions or the request does not seem reasonable, the next step is to engage in an interactive process to find a reasonable accommodation that will work for everyone. Employers should respond in a timely way on providing accommodations as failing to provide an accommodation within a reasonable amount of time could open an employer up to claims that the employee's rights protected by the PWFA were violated.
If an employer is unable to make the requested accommodation, an alternative accommodation could be presented to the employee to consider.  
An Ethical Dilemma for Christian Business Owners
The PWFA requires employers to accommodate employees with limitations from medical conditions related to pregnancy and childbirth. The term "related medical conditions" has not been explicitly defined, but it is possible that employees may submit requests for accommodation due to recovery from abortion, because it is "related to, affected by, or arising out of pregnancy."4 Christian organizations and ministries face an ethical problem here. There was nothing in the text of the bill that would verify this; but the proposed regulations by the Equal Employment Opportunity Commission (EEOC) include that "termination of pregnancy, including via miscarriage, stillbirth, or abortion is a related medical condition.5 (b) The proposed regulations are not finalized yet and there is still time to make a public comment regarding the proposal; all comments need to be made and received by October 10, 2023.
Additional Protections
Some states have their own state versions of the PWFA in place, so the new federal law adds more protection for pregnant workers on top of those. State PWFAs may have greater protections and more obligations for employers, so it is important for business owners to be aware of not only what the federal PWFA expects of them, but also their state's relevant laws. 
The state of Colorado, for example, amended the Colorado Anti-Discrimination Act (CADA) with its Pregnant Workers Fairness Act in 2016. While the federal PWFA applies to employers with at least 15 employees, Colorado's PWFA takes it a step further and applies to all employers regardless of company size.6 In addition, beginning in 2024, small employers in Colorado will be subject to an FMLA-type leave requirement.
The EEOC's Proposed Regulations
The EEOC has published its proposed regulations to implement the PWFA. The proposed regulations note that in "virtually all cases," it would not cause an undue hardship for employers to grant certain accommodations such as carrying and drinking water throughout the day, taking extra restroom breaks, sitting or standing, and additional breaks to eat/drink. Unlike the ADA where proof of disability must be established, the proposed regulations provide that employers should only ask for documentation when reasonable in determining whether to grant the accommodation.7 Among other things, the proposed regulations offers definitions, clarifications, and examples of reasonable accommodations.
Conclusion
As the PWFA is now in effect, it is the perfect time for employers to review their current policies and procedures surrounding pregnancy and motherhood-related requests for accommodations and update them if they are not in compliance with the PWFA. Employers should also consider training Human Resources employees, supervisors, and managers about the changes the PWFA brings and how to respond to requests for accommodations in a way that both complies with the new law and honors the needs of pregnant workers.
_________________________________________
1 S. 4431 — 117th Congress: Pregnant Workers Fairness Act §  SEC. 2000gg-1. [Section 103] (1).
2 42 U.S. Code § 12101 (9).
3 Id. at (10).
4 S. 4431 — 117th Congress: Pregnant Workers Fairness Act §  SEC. 2000gg-1. [Section 103] (5).
5 Federal Register :: Regulations To Implement the Pregnant Workers Fairness Act. § 1636.3 (b).
6 Colorado Expands Anti-Discrimination Act With Pregnant Workers Fairness Act (shrm.org)
7 Federal Register :: Regulations To Implement the Pregnant Workers Fairness Act
Featured Image by Rebecca Sidebotham.
Because of the generality of the information on this site, it may not apply to a given place, time, or set of facts. It is not intended to be legal advice, and should not be acted upon without specific legal advice based on particular situations