Part 1: Risk Management in Ministries Abroad
Featured Image
Image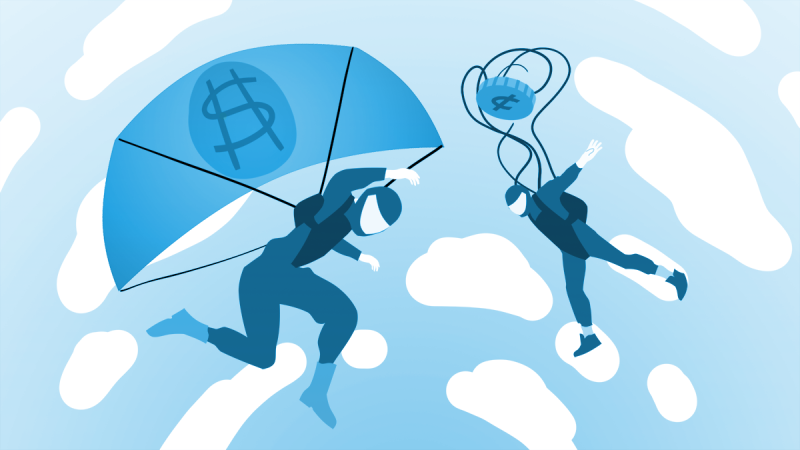 Organizations operating abroad have faced significant challenges in recent years, including the Covid-19 pandemic, armed conflicts, and other issues. One challenge they have is to ensure proper insurance coverage overseas and avoid critical coverage gaps.
In this article, we review coverage from Brotherhood Mutual Insurance Company,1 which has specialized in providing quality insurance coverage to churches and missionary organizations for over 100 years.
Brotherhood Mutual® has recently introduced international insurance coverage options that can reduce the risk inherent in any ministry program that operates abroad. This coverage comes in two types. The first is protection designed for mission travelers through Faith Ventures®, which primarily covers travel-related incidents, but also includes some coverage for medical emergencies. The second is a comprehensive option for the organization, called Global Mission Protection, which is paired with a foreign commercial package to include even more protection.
Coverage through Faith Ventures2 includes options for short- and long-term mission travelers:
Medical, political, and security evacuations. Covers an emergency evacuation of non-nationals needing to leave the host country. If an evacuation is not possible, a safe location will be arranged.
Reimbursement of lost or delayed baggage/personal items. Includes passport replacement.
Trip cancellation or delay. Potentially covers all non-refundable portions of a trip, but may be based on set triggers such as a state department warning, valid doctor's excuse, court subpoena, etc.
Accident and illness expenses. Covers health expenses related to illness and accidents when you are out of the country.
Health Insurance for Missionaries. Offers an affordable major medical solution for ministries with employees and volunteers living in foreign locations, including short visits to the U.S. Coverage includes surgery, hotel, and rehabilitation.
Coverage through the Global Mission Protection plan includes a broad range of ministry-specific liability coverages that apply to ongoing international operations, including:
General Liability Coverage. Includes a broad range of ministry-specific liability coverages.
Sexual Acts Liability. Should a claim be made against your ministry abroad.
Religious Freedom ProtectionSM. This coverage options protects your ministry for belief-based decisions as they arise from your ministry's religious communications or activities.
Foreign Detention / Imprisonment. Covers your ministry in cases of detention or imprisonment abroad.
Employment Practices Liability. Brotherhood Mutual offers a comprehensive employment practices liability coverage. This coverage specifically addresses certain claims of discrimination, sexual harassment, employee defamation, and other employment issues.
Directors and Officers Liability. This insurance provides defense funds to refute the claim or to prove immunity under the state law.
Relief / Disaster Liability. Coverage extends to severe weather, pandemic illness, or security threats.
Security Operations Liability. This coverage is specifically for emergency response incidents.
Cyber Liability. Helps protect your ministry against property damage, financial damage, or emotional injury claims resulting from your ministry's activities related to computer use and electronic data.
Other Ministry-Specific Liability Coverages. This could include kidnap and extortion, terrorism-related trip interruption, and death benefits for leaders.
Brotherhood Mutual's Global Mission Protection delivers coverage options for short-term and long-term (more than 60 days) international missions. In addition, Brotherhood Mutual provides many useful services and resources to ministries and mission organizations including:
Access to a free online Safety Library, which contains invaluable resources such as a guide for child protection, risk management articles and checklists, webinars, employee and volunteer sample policies and forms, highlights on Covid-19 policy impacts, and more.
Complimentary Legal AssistSM, which provides personal response from Brotherhood Mutual's legal team and insight into recent legal trends. While this service does not provide legal advice on these topics, it does assist your ministry in understanding the legal issues it is facing and find appropriate help in addressing those issues.
Payroll and HR solutions through Ministry Works®, a service designed specifically for ministry clients to do payroll for employees and for HR functions such as time and attendance tracking and onboarding and talent management.
Assistance in developing an Employee Health Benefits Plan that works for your organization.
Consider the following scenario: World Wide Ministries for Jesus (WWMJ) is a brand new missionary organization that dreams of spreading the Gospel to all corners of the world. Having started as a local community project made up entirely of volunteers, WWMJ receives news of an opportunity in a foreign country (we'll call it "Country X") to work with a community that has never heard the Gospel. WWMJ confers with its insurance company and ensures it has basic coverage. Within a month, WWMJ moves forward with the opportunity and begins sending missionaries, who have all been properly vetted, into the country. For over a year, there are no issues. Just a few months into its second year of operations, however, tragedy strikes. One of the main field operatives requires emergency evacuation and is transported to a hospital hundreds of miles away, but, sadly, dies soon thereafter. WWMJ must help to arrange funeral issues and return the person's family to the U.S. Not two days later, three other members of the missionary team fall ill and require emergency medical care. Meanwhile, the families attempt to arrange transportation back stateside for the ill missionaries. The families begin calling WWMJ regarding coverage of these expenses. When WWMJ does not give satisfactory (and immediate) answers, the families begin telling everyone they know about the situation, including major donors to WWMJ.
WWMJ is unsure of what to do and calls its insurance agent. WWMJ discovers that its policy does not extend to situations such as these in foreign countries. WWMJ makes the decision to cover the expenses out of pocket, spending roughly a half of their mission budget for that quarter on assistance for these families.
While the scenario above may seem far-fetched, with the Covid pandemic and local governments restricting travel activity, as well as other types of international emergencies, Brotherhood Mutual has found that the situation is more common than you may think. In fact, research suggests that roughly one claim will be made for every five ministries operating abroad. To learn more about Brotherhood Mutual's coverage options, call their agents at 800-876-4994.
Other insurance companies also provide overseas coverage. Ultimately, your ministry must determine what carrier best fits your organizational goals. An insurance review should evaluate possible gaps in coverage for major incidents such as possible misconduct, medical emergencies, property damage resulting from electronic data breaches, security policy enforcement issues, and many others, especially if those incidents occur abroad.
Note: This coverage description is intended to help ministry leaders better understand Brotherhood Mutual's Global Mission Protection. It does not provide insurance coverage of any kind, nor does it modify the terms of any policy. For complete coverage details, please refer to actual policy documents. Coverage for actual claims will be based on applicable policy documents applied to the individual facts of actual claim event. Some coverages may not be available in all states.
_________________________________________
1 Check out their website at https://www.brotherhoodmutual.com/insurance/mission-protection/ .
2 Faith Ventures is a collaboration between Brotherhood Mutual and Fly For Good.
Featured Image by Rebecca Sidebotham.
Because of the generality of the information on this site, it may not apply to a given place, time, or set of facts. It is not intended to be legal advice, and should not be acted upon without specific legal advice based on particular situations