Employment Liability Practices Insurance: When and Why It's Useful
Featured Image
Image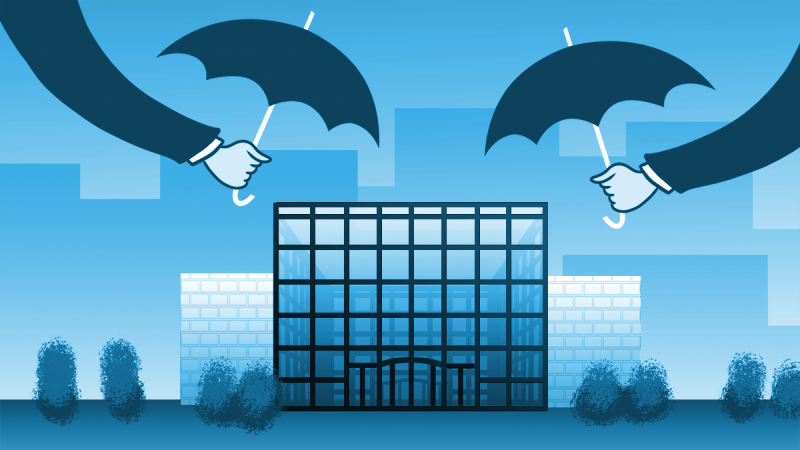 As an employer, it's important to be aware of the many risks that come with running a company and managing employees. Employment-related lawsuits or administrative complaints can be expensive and time-consuming to defend, at times leaving organizations helpless when facing a frivolous complaint. An area of insurance that is often overlooked is employment practices liability, or EPL, which refers to the risks associated with managing employees, and covers areas such as wrongful termination, harassment, and discrimination. To protect the business or ministry from these risks, it's wise to invest in Employment Practices Liability Insurance (EPLI).
What is Employment Practices Liability Insurance?
Employment Practices Liability Insurance (EPLI) is a type of insurance that protects an organization from legal fees and damages related to employment-related claims, such as discrimination, harassment, or wrongful termination. While many employers assume that they're already covered under their general liability insurance policy, this is not usually the case. In fact, many general liability policies specifically exclude coverage for EPL claims, leaving organizations vulnerable to expensive complaints or lawsuits. Thus, full protection will involve purchasing a separate policy. 
Why do you need EPLI?
Employment-related lawsuits can be incredibly costly, and even the most frivolous claims can result in significant legal fees and damages. Whether or not a claim has merit, the cost of defending against it can be astronomical. These complaints usually start in an administrative agency—the EEOC or state agency—and require extensive document production and detailed responses. Then they can go on to a lawsuit. Without insurance coverage, many organizations don't know how to respond to administrative complaints and simply cannot afford to defend themselves in court. EPLI provides the financial protection to defend the employer against all claims.
For example, let's consider the case of a pregnant employee who continues to take off work and not show up, without adequately notifying her employer. Let us say that this was a job that requires the employee to be physically present. This behavior could be seen as not complying with work policies or failure to perform, which could lead to termination. But there could also be needed discussions around taking sick time or accommodations for pregnancy. There may be disagreement as to whether she is or is not performing her job. For example, she claims that she is "making up" the work remotely. If the employee cannot do her job, she could be offered a less demanding job, or a part-time job, or she could be terminated.
But let us say that, after resigning from her position, the pregnant employee files a complaint against the company, claiming that she was discriminated against and forced to resign. Despite the fact that these allegations are baseless, the employer is then forced to spend thousands on legal fees to defend against the complaint and respond adequately to the demands of the investigator. Without EPLI coverage, the employer is responsible for paying these fees out of pocket, which could put the business in financial jeopardy. And likely there would also be settlement demands.
On the other hand, if the employer had EPLI coverage, the insurance company would cover the legal fees and damages associated with the lawsuit. This would provide the employer with the financial protection it needs to defend the business against frivolous claims and ensure it can continue operating with less interruption. It might also make a payout less likely, because if the claim was not meritorious, the employer could afford to go forward to trial.
What does EPLI cover?
EPLI policies can vary, but they generally cover the legal fees and damages associated with a variety of employment-related claims, including:
Discrimination (based on race, age, gender, disability, religion, etc.)

Sexual harassment

Wrongful termination

Retaliation

Breach of employment contract

Defamation
EPLI policies may also cover other expenses related to defending against employment-related claims, such as hiring an attorney, conducting an investigation, or paying expert witness fees.
How to choose an EPLI policy?
When selecting an EPLI policy, it's important to consider a variety of factors, including:
Coverage limits: make sure the policy provides adequate coverage;

Deductible: consider the deductible amount and whether it's affordable;

Exclusions: check for any exclusions or limitations in the policy that could affect coverage;

Carrier reputation: look for a reputable insurance carrier with a history of providing excellent customer service and claims handling; and

Price: compare quotes from multiple carriers.
Conclusion
Investing in Employment Practices Liability Insurance can protect the employer from the financial risks associated with employment-related claims. Without this coverage, even a frivolous lawsuit could result in significant legal fees and damages.
By working with a reputable insurance carrier to select an EPLI policy that meets your business's needs, you can rest assured that you have the protection you need to defend your business against even the most serious employment-related claims.
_________________________________________
Featured Image by Rebecca Sidebotham.
Because of the generality of the information on this site, it may not apply to a given place, time, or set of facts. It is not intended to be legal advice, and should not be acted upon without specific legal advice based on particular situations