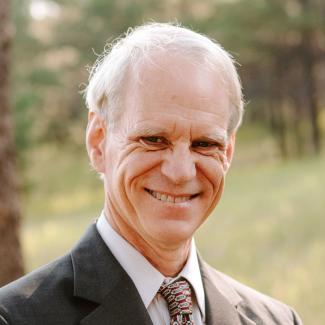 Bruce Sidebotham
Consultant
Background
Bruce serves as a consulting expert at Telios Teaches, bringing decades of experience in cross cultural environments; both in a missionary and military context.
Bruce Sidebotham was born in Lakeland, Florida. His father was in the Navy, so Bruce grew up attending 15 different schools. He graduated from Wheaton College with a Bachelor of Science in Geology and commissioned as a Combat Engineer Second Lieutenant through ROTC. After serving as a Platoon Leader, Company Executive Officer, and Assistant Brigade Engineer in Panama and teaching at the Army Corps of Engineers' School when it was at Fort Belvoir, he left active duty to obtain a master's degree in Intercultural Studies from Columbia International University in Columbia, SC, and to work in Indonesia as a university professor. Bruce married a missionary kid from Indonesia while stationed in Panama, and their four grown sons were born in Panama, Virginia, California, and Indonesia. 
Bruce settled with his family in Colorado in 1996 where he began a missions mobilizing and consulting ministry called Operation Reveille, He also founded a social networking Christian devotional site on the Internet to help people pray for adversaries. He received a Doctor of Ministry degree from New Geneva Theological Seminary at Colorado Springs in 2004. The Rocky Mountain Presbytery of the Presbyterian Church in America (PCA) ordained him as a Teaching Elder and Evangelist in 2004.  
In 2001, Bruce became an Army Reserve Chaplain Candidate. He became an Army Reserve Chaplain in 2005. In 2008, the Army sent him to Iraq to pastor teams of advisors who were embedded into Iraqi military, police, and border patrol units. After returning from Iraq in 2009, he taught part time at the Army Chaplain School on Fort Jackson, SC, for three years. In 2013, he became the Command Chaplain for the 76th Operational Response Command at Fort Douglas in Salt Lake City, UT while simultaneously serving as the Senior Chaplain for one of the Army's two Command and Control Chemical Biological Radiological and Nuclear Response Elements (C2CRE). In 2017, he became the Command Chaplain for the U.S. Army Civil Affairs and Psychological Operations Command (Airborne) at Fort Bragg. He retired from the Army Reserve at the end of 2019 and retired from the PCA in early 2020.