Guest Post: 12 Important Insurance Coverages for Non-Profit Organizations
A lawsuit for an uninsured liability could wipe you out. Here are coverages and endorsements you should check over carefully, both to be sure that you have them, and that the details of the policy are accurate.
As a nonprofit organization, you may be shielded from liability in some ways. But if you do experience a lawsuit for an uninsured liability, it could wipe you out. Even if you are not found liable, the litigation defense may jeopardize your financial situation. For these reasons, you should update your insurance coverage regularly. Here are coverages and endorsements you should check over carefully, both to be sure that you have them, and that the details of the policy are accurate.
1. Property Coverage - buildings and contents
Are the locations listed on the policy correct? 
Are the building and contents limits on the policy adequate for replacement if there is a total loss?
2. General Liability Coverage - bodily injury and property damage
Are the liability locations and classifications on the policy correct?
Since healthcare costs are on the rise, is the limit for med pay at least $10,000? 
Is the limit for bodily injury at $1 million per occurrence? (An industry standard)
3. Commercial Auto Coverage - auto liability and physical damage
Is the vehicle list correct and are physical damage coverage deductibles appropriate?
Is the driver list up to date and correct?
Do you collect proof of personal auto insurance annually from your workers that drive their personal autos for the organization?  Does the organization have stated required minimum limits of coverage for these drivers?
4. Sexual Misconduct Coverage - bodily injury or emotional injury 
Is the organization's limit appropriate on the policy, given the amount of risk you have? Note:  The risk will be much higher if your organization works with children.
What are the particular aspects of misconduct that your organization insurance carrier covers? Is the litigation defense coverage within the limit or outside of the limit?  What is the limit?
5. Crime Coverage - employee theft of organization's monies
Is the employee dishonesty limit adequate?
Do you have an ERISA Bond in place, if required?  If the organization is set-up as a Church then they do not fall under ERISA rules.  ERISA Bonds protect the funds in the retirement accounts of organizations.
6. Umbrella/Excess Coverage - higher limits of liability coverage
How do your total general liability and umbrella/excess limits compare to your assets?
Would higher limits of general and auto liability benefit your organization?
7. Workers Compensation Coverage - required by state law
Are the payroll estimates and classifications correct on the policy?
Are higher employer liability limits required by contract or other insurance policies?
8. Directors & Officers Coverage - for Board Members
Is the D&O limit adequate to cover both the organization and individual Board Members combined?
Is your D&O defense limit within the limit or outside of the limit? In other words, do defense costs diminish the amount available to pay for the claim?
9. Employment Practices Liability Coverage - employee claims of wrongful termination, discrimination, harassment
Is this coverage combined with your general liability policy or your organization's D&O policy?
Is Employment Practices a shared limit with D&O or a separate limit? A separate limit is stronger as an EPL claim can dilute the D&O limit if they are on the same policy and share an aggregate.  What is the defense limit?
10. Cyber Liability Coverage - financial losses surrounding the use of internet, e-mail, e-commerce and other technology platforms
Is the 3rd party liability limit adequate based upon the number of contacts in your database, in case of being hacked?  This would cover your liability to others whose information is compromised.
Do you have 1st party coverage? This would cover the expense to the organization of rectifying a data breach, as an example. Is the limit the same as the 3rd party limit?
11. Foreign Liability Coverage - bodily injury & property damage overseas
Does your organization provide medical coverage for all foreign travelers?
Does your organization have foreign liability coverage for your organization's overseas operations? Are all trips, even short-term ones, covered?  How will your liability insurance coverages apply if the incident happens overseas?
12. Religious Liberties Coverage - religious activities and discriminatory acts 
How does your organization's insurance policy respond to these types of claims?
Do you need a special endorsement for this coverage?  What is the policy limit? 
Usually, your insurance broker would be happy to sit down with you and provide a free review of coverage. If you have any questions at all, this is a good idea.
The views and opinions expressed in this guest post belong to the author, who is responsible for its content, and do not necessarily reflect the views of Telios Law PLLC.
About the Author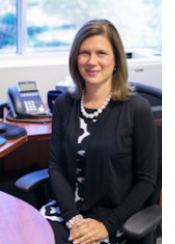 Mary Gannon chose commercial insurance as her career path in 2003, starting out with Six & Geving insurance in the ministry division. She then enjoyed being a key account manager for several years for another agency specializing in churches and non-profits. In 2015 she returned to Six & Geving insurance as an agent. She enjoys the challenge of insuring a variety of businesses in addition to non-profit organizations – her specialty – and senior care. Mary can be reached at the phone number (719) 867-4510 or by e-mail at mgannon@six-geving.com.
Because of the generality of the information on this site, it may not apply to a given place, time, or set of facts. It is not intended to be legal advice, and should not be acted upon without specific legal advice based on particular situations