Equal Pay for Equal Work: Employer Requirements
Featured Image
Image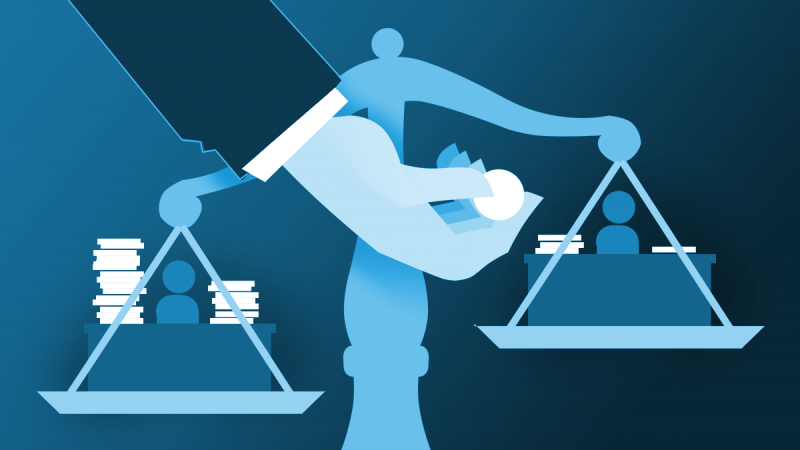 On January 1, 2021, Colorado's Equal Pay for Equal Work Act, SB19-085, went into effect. The Act prohibits pay disparity on the basis of sex, which is defined as an employee's gender identity. The new law requires equal pay, including benefits, regardless of job title, for substantially similar work. The Act requires important disclosures in job postings and internal promotion announcements. This post discusses the details of the Act, examines guidance issued by the Colorado Department of Labor and Employment to assist employers with compliance, and considers what employers should do now to fulfill their obligations under the new law.
Equal Pay for Equal Work
The Equal Pay for Equal Work Act applies to all public and private employers in Colorado, regardless of the number of employees they employ, and to all employers located anywhere in the United States with at least one employee in Colorado.
The Act prohibits paying employees of one sex a "wage rate" that is less than the wage rate to employees of a different sex for substantially similar work. Wage rate is defined as all compensation including wages and benefits.
Differences in wage rate between different sexes are permitted when they are based on seniority or merit systems, quality or quantity of production, the location where the work occurs, work that requires travel, or an employee's education, training, or experience to the extent that it is reasonably related to the work.
Under the Act, the employer is required to make reasonable efforts to provide notice of opportunities for promotion to Colorado-based employees on the same calendar day the opening occurs, regardless of whether the promotion opportunity is located in Colorado or anywhere else in the world (if it can be done remotely).
The Act also requires that employers disclose the salary range and benefits for all job postings that are expected to or can be performed in Colorado.
According to the Act, employers are required to retain records related to job postings and wage rates while the employee is with the organization and for two years following an employee's departure. If an employer fails to keep records and is sued for pay disparity, the absence of records is assumed to be evidence of pay violations.
The Act prohibits employers from asking about or relying on a prospective employee's wage rate history to determine wage rate at a new position.
Under the Act, employers are prohibited from retaliating against employees for discussing their pay (which is already unlawful under Section 7 of the National Labor Relations Act).
The Act establishes fines for noncompliance that range from $500 to $10,000 per violation.
Employees have up to one year to file a written complaint with the Colorado Department of Labor and Employment regarding a violation of the pay transparency requirements.
The Act also creates a private right of action for employees to sue the employer directly for up to three years of unlawful pay disparities, an equal amount in liquidated damages, and attorneys' fees.
Guidance from the Colorado Department of Labor and Employment
The Colorado Department of Labor and Employment (the "CDLE") issued Equal Pay Transparency Rules and Interpretive Notice & Formal Opinion #9 ("Guidance") to provide more clarity to employers regarding their obligations under the Act.
Guidance for Promotional Opportunity Notices
The Act provides that employers must make a reasonable effort to give notice about all opportunities for promotion to Colorado employees on the same day the opening occurs.
CDLE defines a promotional opportunity as a position that is superior to another position in terms of pay, benefits, duties, status, opportunities, or access to further career advancement. CDLE also notes that a promotional opportunity may include an entry-level opening if the entry-level position is part of a tiered promotion structure based on work performance and seniority.
The Guidance further advises that employers must notify all Colorado employees of promotional opportunities, regardless of their qualifications for the open position.
Notification of promotional opportunities must be in writing and contain the following information: the job title, the hourly or salary compensation range for the job, any bonuses, commissions, or other forms of compensation, a description of employee benefits; and information on how employees can apply for the vacancy.
Employers are only required to notify Colorado employees for positions outside of Colorado if the jobs can be done remotely.
According to the Guidance, "reasonable efforts" means the notice must be posted where Colorado employees can access the information and must be given enough time to apply for the position.
There are some exceptions to the notice requirement including when there is a compelling need to keep the vacancy confidential, when the position is temporary (six months or less), when employees in question are outside Colorado, and when the position is filled by an individual completing a successful trial period.
Guidance for Posting General Job Opening Notices
The Act requires that employers disclose compensation and employee benefits information in each job posting for Colorado positions as well as positions that could be performed in Colorado as a remote employee.
Employer Compliance
There are a number of things employers should do now to comply with this new law. First, employers should conduct a pay equity audit to determine if there are any pay disparities and correct them right away. Employers should conduct this audit every two years to maintain compliance. Second, employers should review notice and workplace posting practices and requirements. Third, employee handbooks should be updated to be consistent with the new law, including modifying equal employment opportunity policies regarding pay disparities. Fourth, employers should ensure that all notices of job openings contain the required wage and compensation information. Fifth, employers should ensure promotional opportunities are announced internally and in a timely manner.
Conclusion
The Equal Pay for Equal Work Act imposes a number of new requirements on employers. It is essential that employers are proactive in addressing these new regulations to maintain compliance with the law. For specific employment law questions related to Colorado's Equal Pay for Equal Work law, employers should reach out to experienced legal counsel. 
_________________________________________
Featured Image by Rebecca Sidebotham.
Because of the generality of the information on this site, it may not apply to a given place, time, or set of facts. It is not intended to be legal advice, and should not be acted upon without specific legal advice based on particular situations