504 - Educating Children with Disabilities
Section 504 Plans
Section 504 focuses on equal access rather than services. Under it, a child with a disability may not, solely by reason of the disability, be excluded from the participation in, denied the benefits of, or be discriminated against under any program receiving federal financial assistance.
Disability under Section 504 is when a child has a record of an impairment that limits at least one major life activity, or who is regarded as having such an impairment. Usually, a child with a disability under IDEA is also protected under Section 504. But a child can be protected under Section 504 and receive accommodations, but may not need special education or related services under IDEA. Services include access to nonacademic and extracurricular activities and services. 
A 504 plan can be separate, or its provisions that provide access may become part of an IEP. It may be in writing or verbal, but it is better if the plan is in writing. When the school district refuses to provide a 504 plan or the plan is inadequate or is not implemented properly, there are procedural protections under Section 504, but they are not as robust as those under IDEA.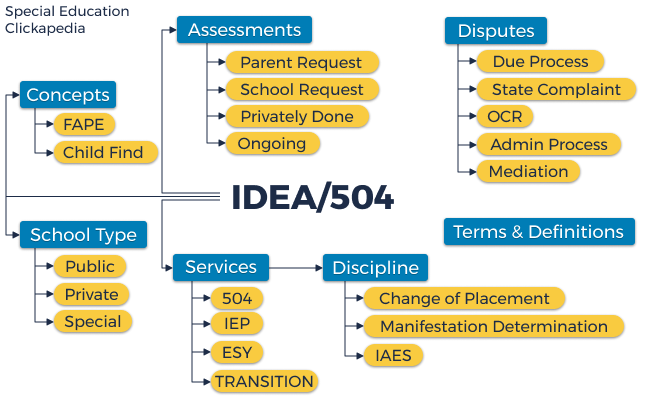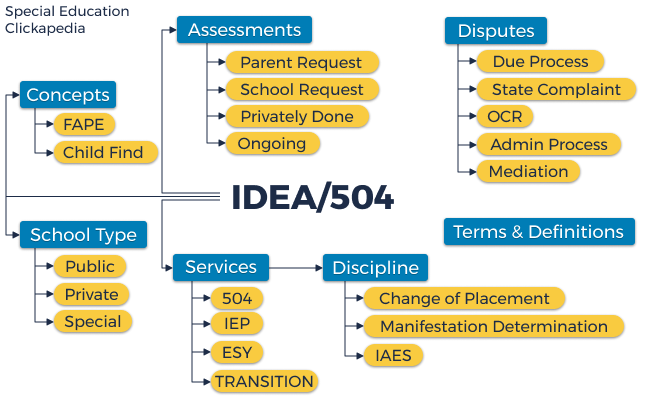 Because of the generality of the information on this site, it may not apply to a given place, time, or set of facts. It is not intended to be legal advice, and should not be acted upon without specific legal advice based on particular situations